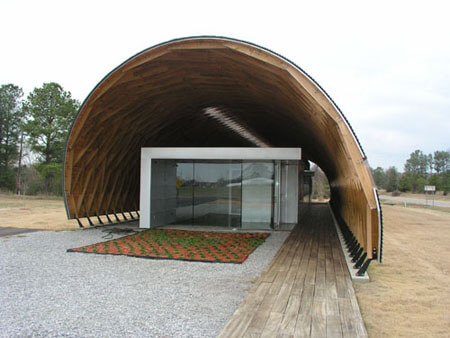 Not many of you, much less my friends, know that I really wanted to be an architect at one point. Alas, my inability to comprehend Calculus negated that brief dream, but fortunately two of my best friends made it all the way through arch school, so in a way I've been able to live vicariously through them (minus the regular all-nighters, thankfully).
One of them, Mark Wise, now a professor at the University of Arkansas, worked for a few years at Rural Studio, a critical element of Samuel Mockbee's legacy. In 2006, I visited Mark for two days in Hale County, AL and still have vivid memories of the amazing work the Auburn students were doing both architecturally and for the community through the initiative. In this case, architecture and community weren't mutually exclusive. In fact, their marriage is the whole point.
Today, the ridiculously-talented group over at Armchair Media, coincidentally the Atlanta-based agency my wife worked for before we moved to Nashville, launched a website "dedicated to sharing the work and life of the late great architect, artist and educator Sambo Mockbee." It's worth your time to visit. And, so is Rural Studio. 
(Photo via sloArch)